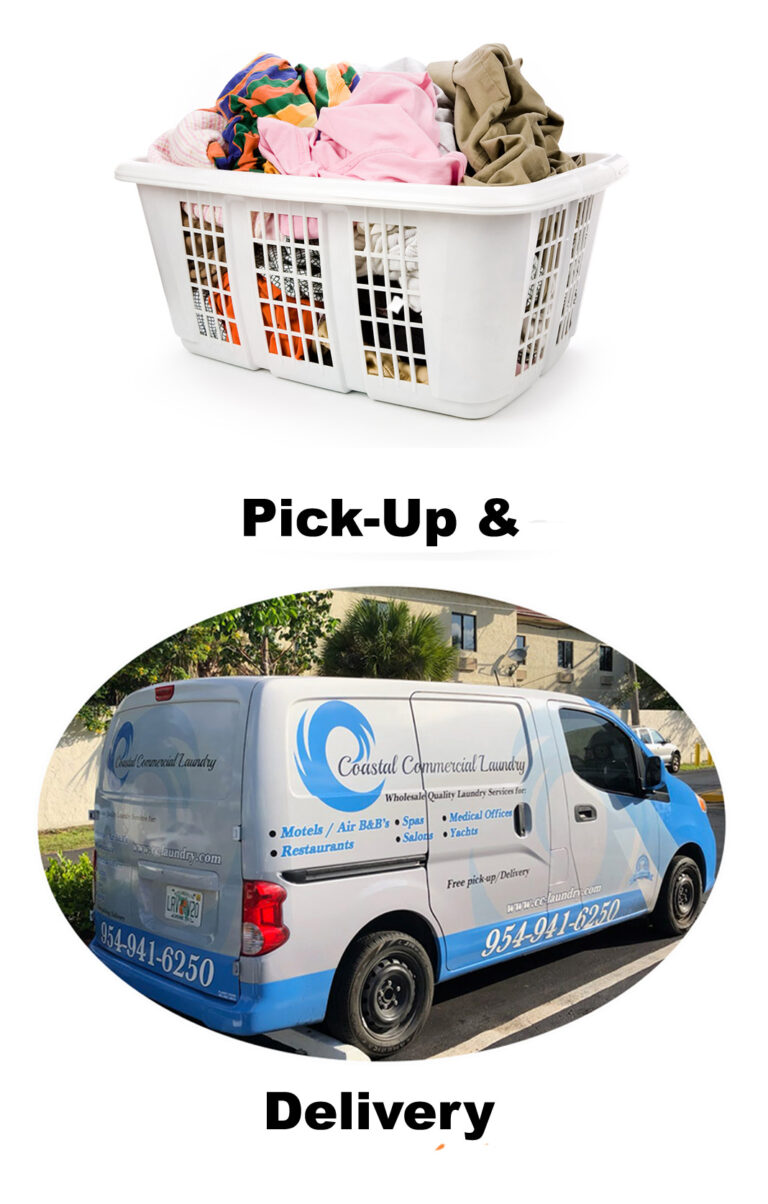 Pickup & Delivery extends our great laundry services.
---
Online reservations coming soon
Call (954) 941-6250) or email info@cc-laundry.com to schedule a pickup & delivery service in Dade, Broward and Palm Beach Counties.
Coastal Commercial will handle your laundry with great care—we'll separate whites, lights, and darks and follow all care instructions listed on the tags. After items are washed and dried, we'll fold them neatly or hang them from hangers and wrap them in plastic to protect them until they're delivered to you with a smile.